Legacy Video Series
Building a Generational Legacy: Free Video Series
How Strong Families Survive Tough Times with Tom Rogerson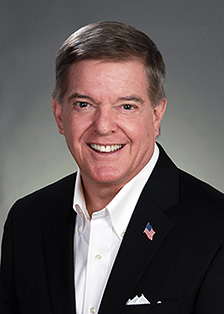 Tom Rogerson
President/Chief Learning Officer, Gen Leg Co.
Tom Rogerson's Boston Brahmin family exemplifies the saying, "shirtsleeves to shirtsleeves in three generations." His great-grandfather, Charles Rogerson, was one of New England's most successful banking titans in the early 20th century, but by Tom's generation, the family's vast fortune had been squandered offering Tom a unique perspective on family wealth preservation.
Today, as a nationally renowned family wealth expert, Tom talks through building family resiliency by developing shared family values, strengthening your family's history and inspiring children and grandchildren to develop a strong financial IQ.
In this three-part video series, Tom answers questions on how you and your family can weather any storm and how you can take steps to ensure a financially sound legacy for your loved ones.
Please enter your information into the secure form below to access this three-part video series
Let us help you create a meaningful legacy for America